Hopper silo
The type of free-flow discharging with a good cleaning by itself without residue. It's widely used in seed, flour, feed, breed, cement, and chemical lines which need cleaning frequently. The conical bottom silo has the features of solid branch and high conical bottom strength on three slopes of 40°, 45°, and 60° among which 60° conical bottom is applicable to store bigger pelleted and powdered material with high viscosity.
Features: the free-flow discharging without manpower, salve energy sources, low base cost.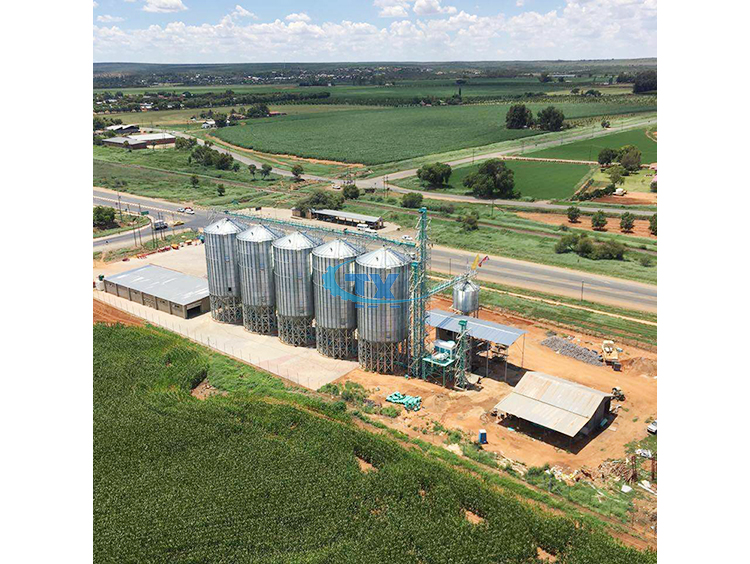 Flat bottom silo
The type silo is widely used in bins if long diameter and big capacity, noted for its easy construction and low cost. You can adopt many ways for discharging such as the fluidized discharging method, multisport discharging method, the flat bottom sweep discharging method, or man-made leaning. You can adopt a cement conical bottom to complete free flow discharging this type silo. Features: simple structure, large capability, many ways for discharging, easy maintenance.